HSZ-A 20 Ton Manual Chain Hoist
Adopt G80 load chain, four times the safety coefficient, the chain of HSZ-A 20 Ton Manual Chain Hoist never break in her whole life. -Beautiful appearance, spray evenly, 1.2mm thick cover , has a good
Product Recommendation
Product Introduction
Product Parameter
Product Picture
Product Comment
Introduction of HSZ-A 20 Ton Manual Chain Hoist
- Adopt G80 load chain, four times the safety coefficient, the chain of HSZ-A 20 Ton Manual Chain Hoist never break in her whole life.
-Beautiful appearance, spray evenly, 1.2mm thick cover , has a good ability of anti-collsion.
-Round hand wheel, effectively avoid jamming and inconvenience for chain intertwined, more efficient to pull the chain fluid.
-Double brake design, even if one brake is broken, still not affect normal use.
Parameter of HSZ-A 20 Ton Manual Chain Hoist
Model




HSZ-A




HSZ-A




HSZ-A







HSZ-A




HSZ-A

HSZ-A

HSZ-A

HSZ-A

Capacity(t)

0.5

1

1.5

2

3

5

10

20

Standard Lift (m)

2.5

2.5

2.5

2.5

3

3

3

3

Test load (t)

0.75

1.5

2.25

3

4.5

7.5

12.5

25

Mini distance between two hook (mm)

225

306

368

444

486

616

700

1000

Chain tension(with full load)(N)

221

304

343

314

343

383

392

392

Lifting chain No.

1

1

1

2

2

2

4

8

Round steel diameter of chain(mm)

6

6

8

6

8

10

10

10

Main dimension(mm)

A

125

147

183

147

183

215

360.5

585




B

111

126

141

126

141

163

163

191
Pictures of HSZ-A 20 Ton Manual Chain Hoist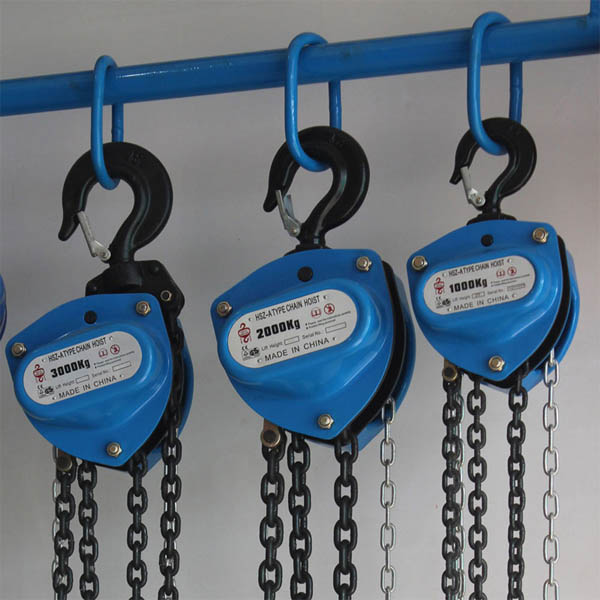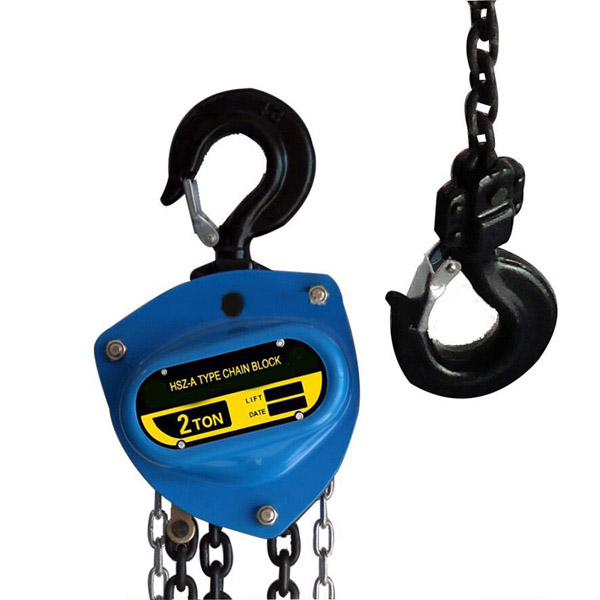 Your Name

E-Mail Address

Enquiry