JK Electric Winch
JK Electric Winch is one type of high speed winch, it widely used in crane and installation industry. Features of Jk Electric Winch 1. Final Drives gears are made with heat-treated carbon steel offer
Product Recommendation
Product Introduction
Product Parameter
Product Picture
Product Comment
Introduction of JK Electric Winch
JK Electric Winch is one type of high speed winch, it widely used in crane and installation industry.
Features of Jk Electric Winch
1. Final Drives gears are made with heat-treated carbon steel offering greater strength.
2. Precision needle bearing used in high-load areas offering lower friction level and longer life.
3. High impact case providing weather resistance and protection for internal components.
4. Durable hook safety snap keeping the loads attached.
Parameter of JK Electric Winch
Model

JK1

JK3

JK5

JK8

JK10

Line pull capacity (kg)

1000

3000

5000

8000

10000

Wire rope average speed (m/min)

30

30

28

20

19

Wire rope Dia.( mm):

9.3

15.5

21.5

26

30

Reduction box

Type

JZQ350

JZQ500

JZQ650

JZQ650

JZQ750




Transmission ratio

31.5

23.34

40.17

23.34

23.34

Drum (mm)

Diameter()

190

325

406

500

550




Length

360

520

840

900

1000

Capacity(m)

110

200

300

300

450

motor

Type

Y132M-4

YZR225M-8

YZR250M1-8

YZR250M1-6

YZR250M2-6




Power(kW)

7.5

22

30

37

45




Rotating speed(r/min)

1440

715

864

960

960

Hydraulic Brake

YWZ-200/25

YWZ-200/25

YWZ-300/45

YWZ-300/45

YWZ-400

Dimension (cm)

945x97x60

147x140x95

186x166x95

240x180x110

250x190x120

Weight(kg)

460

1200

2700

4000

5000
Pictures of JK Electric Winch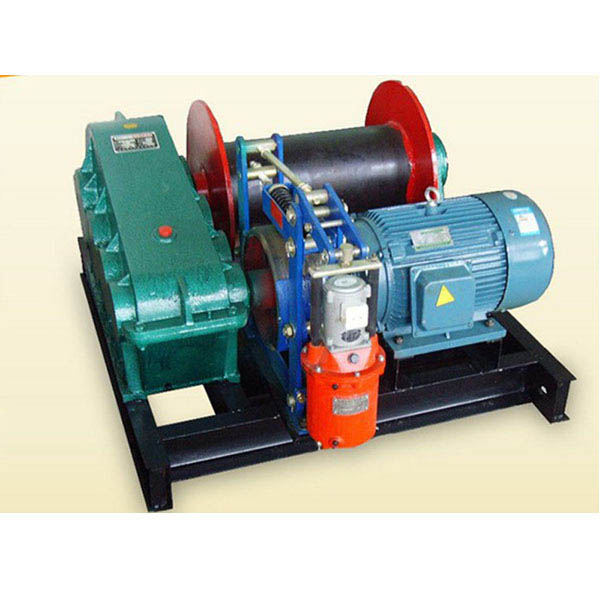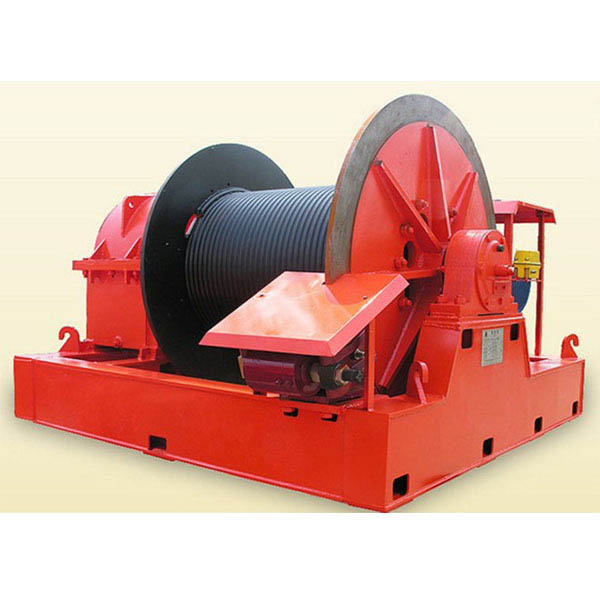 Your Name

E-Mail Address

Enquiry