China Coal 3T Floor Hydraulic Jack
China Coal 3T Floor Hydraulic Jack is the use of gas, liquid supercharger principle, combined with telescopic hydraulic cylinder design for a new, sophisticated hydraulic lifting equipment. Floor hydr
Product Recommendation
Product Introduction
Product Parameter
Product Picture
Product Comment
Introduction of China Coal 3T Floor Hydraulic Jack
China Coal 3T Floor Hydraulic Jack is the use of gas, liquid supercharger principle, combined with telescopic hydraulic cylinder design for a new, sophisticated hydraulic lifting equipment. Floor hydraulic jack completely uses pneumatic replace manual operations, especially suitable for cars, tractors and other transportation industry.
Feature of China Coal 3T Floor Hydraulic Jack
Hydraulic jack with safety protection agency, assuming all the peripheral gas, oil cut, jack will not fall. Maintenance costs are very low, normal 50 tons jack per year to replace 2-3 sets and so far most of the pneumatic jack has been used more than four years without any maintenance. Hydraulic jack normal maintenance just replace the seals part.
Floor jack is suit for heavy lifting, with overload protection valve, hard chrome plated piston rods to ensure a long service life, real-time control manually, down safely.
Parameter of China Coal 3T Floor Hydraulic Jack
| | |
| --- | --- |
| 1. Capacity | 3(t) |
| 2. Min.height | 130(mm) |
| 3. Max.height | 670(mm) |
| 4. N.w | 58(kg) |
| 5. Lifting height | 540(mm) |
| 6. Packing size | 1150x430x210(mm) |
| 7. Qty of packing | 1(piece) |
| 8. packing | carton |
Pictures of China Coal 3T Floor Hydraulic Jack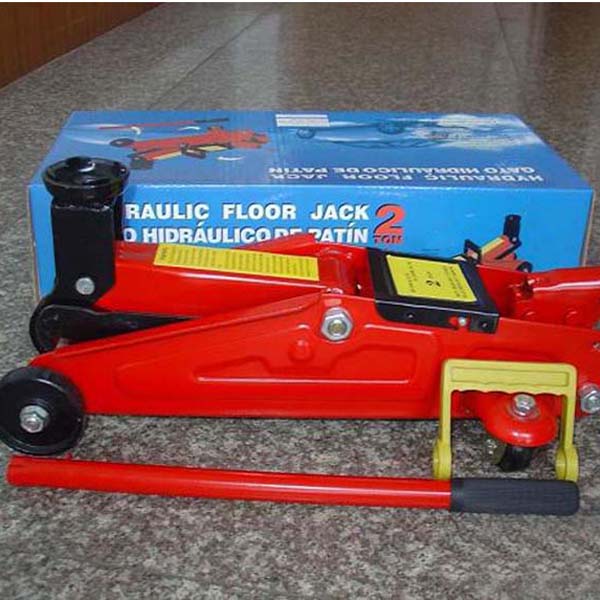 Your Name

E-Mail Address

Enquiry