Concrete Trowel Machine
Concrete Trowel Machine is widely used in surface of concrete raised paste and trowel and smooth out in high-standard workshop, warehouse, parking lot, square, airport and frame-style building. The ef
Product Recommendation
Product Introduction
Product Parameter
Product Picture
Product Comment
Introduction of Concrete Trowel Machine
Concrete Trowel Machine is widely used in surface of concrete raised paste and trowel and smooth out in high-standard workshop, warehouse, parking lot, square, airport and frame-style building. The efficiency of this power trowel machine is 10 times higher than the manual work. The max rev is up to 135r.p.m.
Main Features of Concrete Trowel Machine
1.Smooth operating screw control knob make it easy to adjust the blade pitch between 0-15 degree;
2.Low center of gravity design provides safe and stable operation;
3.Unique decreasing vibration handle makes control easy and operation comfortable;
4.Reduction gear-box, shafts and gears and other parts are one-time processed by digit control center, made of aluminum alloy;
5.Trowel blade supporting arm is made of large diameter carbon steel, which has been through strict heat-treated, more durable;
6.Smoother frame welded by Robot hand, with firm and beautiful outlook;
7.CNC Machine promises parts with high precision.
Parameter of Concrete Trowel Machine
Model

HMR60

HMR80

HMR100

Engine

Honda GX160, Robin EY20, Lifan 168F

Engine type

Air-cooled, Single cylinder, Four stroke

Engine power

4.0-5.5HP

5.0-5.5HP

5.0-5.5HP

Working diameter

600mm

780mm

960mm

Rotation speed of blade

70-130rpm

70-130rpm

70-130rpm

Package size (mm)

720*670*790

900*900*750

1120*1120*800

Net weight

65kgs

70kgs

93kgs
Pictures of Concrete Trowel Machine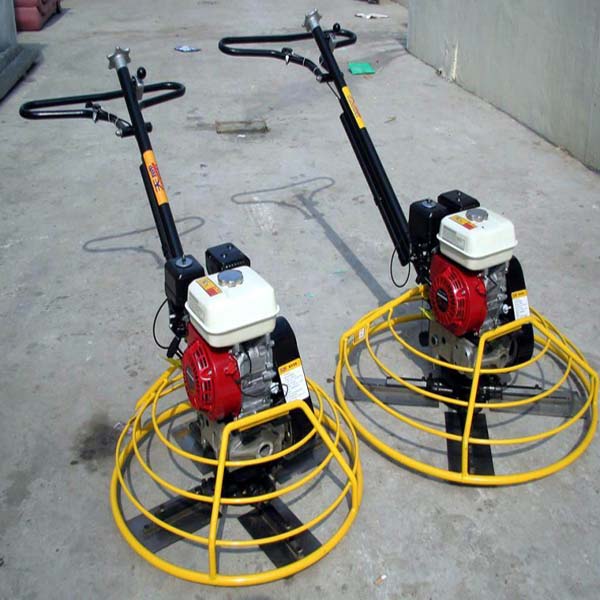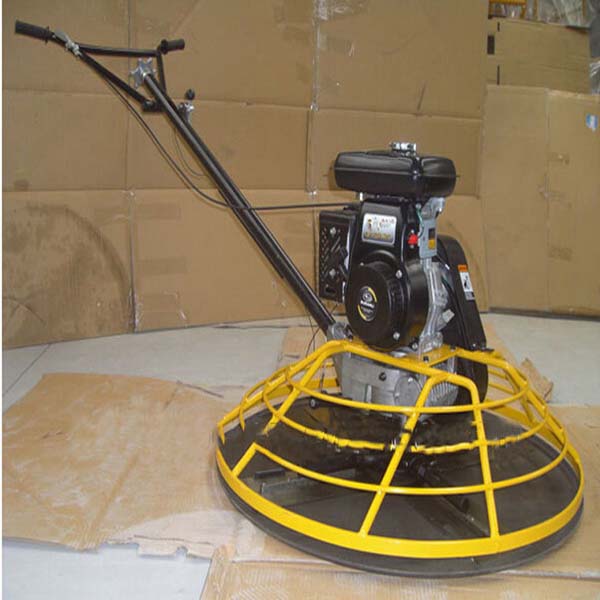 Your Name

E-Mail Address

Enquiry