Ride On Concrete Finishing Power Trowel
Ride On Concrete Finishing Power Trowel greatly reducing the labor intensity and improve work efficiency. 1. Fitted with a lift walking round, easy to change smear, for wiping the disc as well as walk
Product Recommendation
Product Introduction
Product Parameter
Product Picture
Product Comment
Introduction of Ride On Concrete Finishing Power Trowel
Ride On Concrete Finishing Power Trowel greatly reducing the labor intensity and improve work efficiency.
1. Fitted with a lift walking round, easy to change smear, for wiping the disc as well as walking.
2. Installed two simultaneous disk wiping, quick to mention pulp.
3. The two-way ten lobes with the weight of 400kg could reach better compaction effect to the concrete ground.
4. Mechanical steering operating system, responsive, easy to operate, and comfortable.
5. With variable gear, high-grade smear speed of up to 160 rev / min to make light yield faster, better, low-grade pulp can wipe disk mention more powerful.
6. Equipped with high-horsepower electric start engine, to provide a strong and reliable power.
7. A safety shut-off switch that can rapidly turn off the engine, to ensure safety.
8. The control screw to adjust the blade angle.
9. Sprinkler and lighting designed to facilitate construction.
Parameter of Ride On Concrete Finishing Power Trowel
| | | | |
| --- | --- | --- | --- |
| Model | ZM189 | Engine Model | ZM20hp-168 |
| Diameter | 90mm | Blades No. | 10 |
| Weight | 500Kg(t) | Blade Dimension | 2*150*320mm |
Pictures of Ride On Concrete Finishing Power Trowel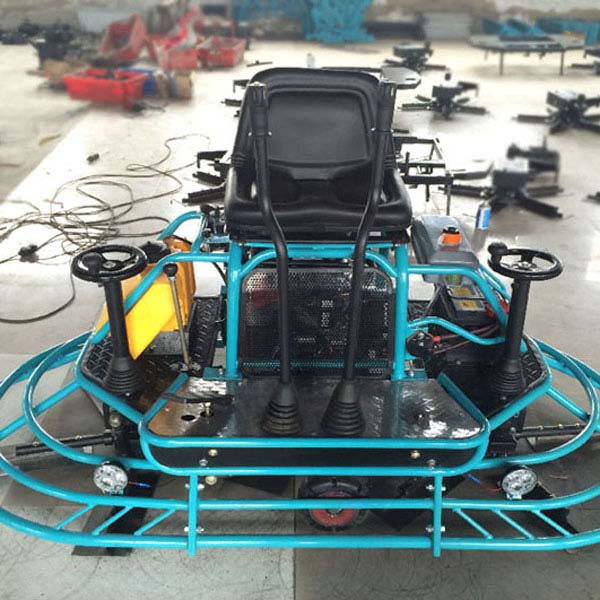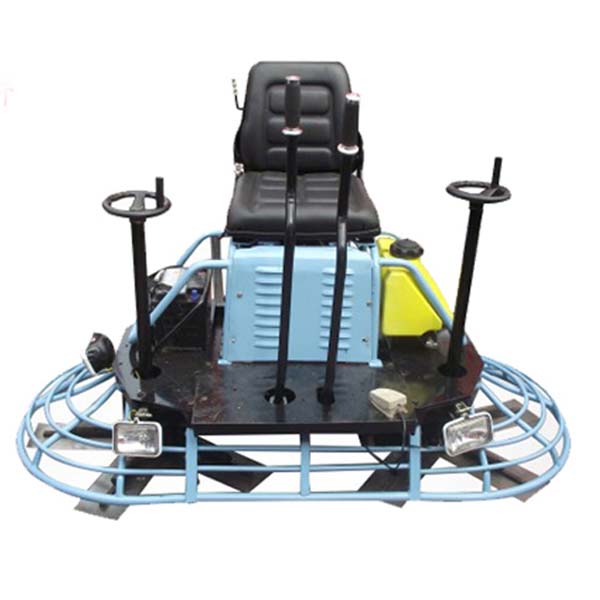 Your Name

E-Mail Address

Enquiry