The rubber paver machine is a self-propelled roller paver machine of various types developed by absorbing the advantages of similar products at home and abroad.
This series of rubber paver machine is suitable for paving, leveling, vibrating, lifting, and leveling of concrete surfaces of highways, airport runways, country roads and other projects. The paver machine is controlled by electrical appliances. Walking, mechanical control correction, control the whole machine to effectively complete the paving and leveling operation.
1. Intelligent handle operation mode: The intelligent handle control mode is simple to operate and can be operated by a single person.
2. It is flexible and convenient to move. The rubber paver machine walking system is controlled by the handle, so that the road paver machine can move freely without affecting each other with the leveling head. It adopts manual control of the forward, backward and travel speed of the wheels, which makes the movement very convenient.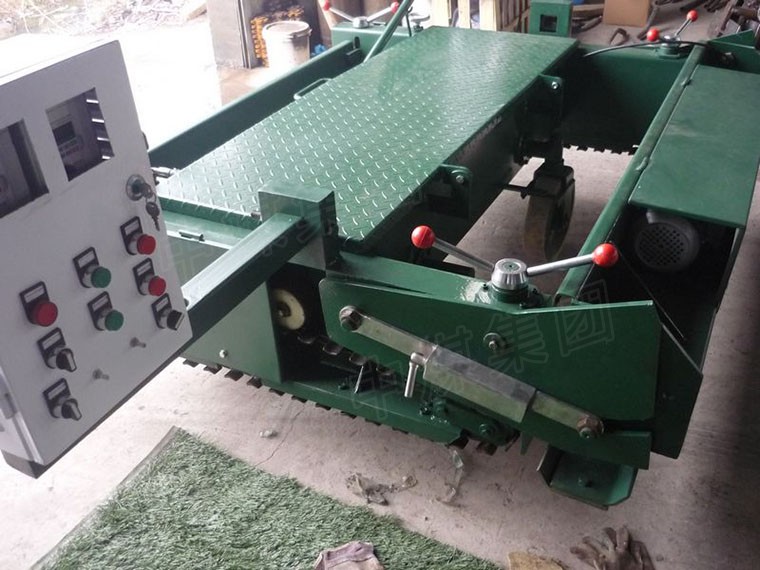 3. Pave a large area as a whole, and ensure the consistency of the ground elevation. The elevation is not controlled by the template and will not cause errors. The large-area segmented construction can reduce the construction joints and greatly reduce the maintenance costs of the ground.
4. Integrated leveling head: It is composed of scraper, vibrator, vibrating plate, stirring cage and other components, which integrates mixing, leveling, vibrating, vibrating, and other processes, and is completed by the machine at one time. Improve efficiency and save labor.
5. Using a high-frequency vibrator, the vibrating plate of the rubber paver machine leveling head is vibrated uniformly at a high frequency, so that the concrete floor is compact and can avoid the stress concentration caused by the deformation and the ground cracking. Can effectively solve the problem of ground hollowing, shelling, cracking, and inequality
6. The rubber paver machine leveling head can maintain the level of construction in the case of the double change of the foundation height and the ground slope.
7. Construction timeliness: The construction area is more than 300 square meters per hour, and the work volume can be completed from 3000 square meters to 5000 square meters per day.